Discover more from Night After Night
Conspicuous consumer of music, live and recorded, in New York City and (sometimes) points beyond.
Over 1,000 subscribers
For the Record: Jan. 20, 2023.
Heralding arrivals from the Art Ensemble of Chicago and Kali Malone… plus listings for dozens more new and coming releases.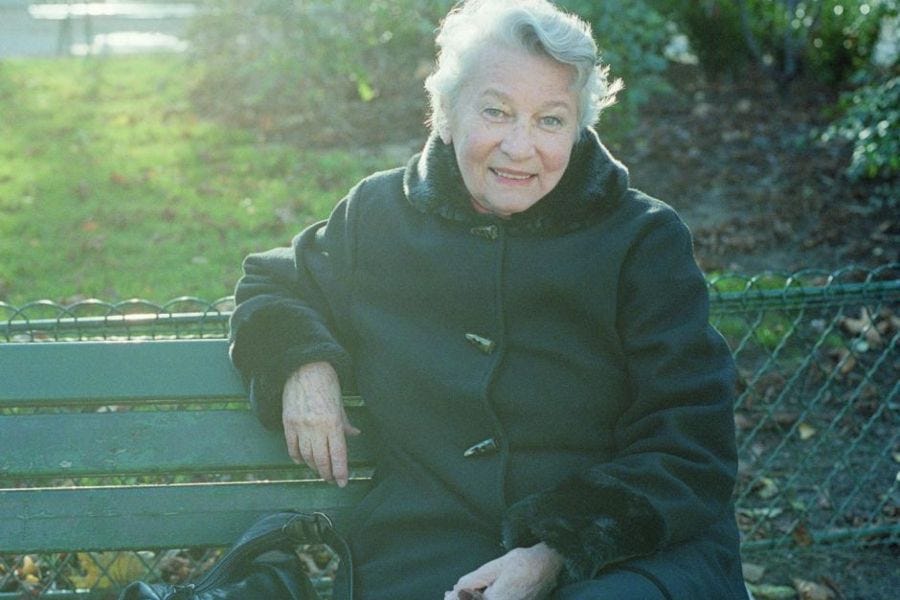 Lead in.
For the Record is a regular round-up of new and upcoming recordings of interest to the new-music community – contemporary classical music and jazz, electronic and electroacoustic music, and idioms for which no clever genre name has been coined – on CD, vinyl LP, cassette, digital-only formats… you name it.
This list of release dates is culled from press releases, Amazon, Bandcamp, and other  internet stores and sources, social-media posts, and online resources such as Discogs. Dates cited typically correspond to initial U.S. release, and are subject to change. (Links to Amazon, used when all else fails, do not imply endorsement.)
After publication, new listings are incorporated into For the Record: The Master List, a continuously updated resource exclusively accessible to paying Night After Night subscribers, found here.
These listings are not comprehensive—nor could they be! To submit a forthcoming recording for consideration, email information to nightafternight@icloud.com.
Please note that all opinions expressed herein are solely my own, and do not express the views or opinions of my employer.‌
---
Spin.
There's no question that a new album by a king-sized Art Ensemble of Chicago – once again caught live in Paris, no less – tends to steal all the covers away from everything trying to nestle in alongside it.
Even so, I can't overstate my admiration for Magic Square, the newest solo project from Melaine Dalibert, having savored its sweetness for many long weeks now. Dalibert, for those unacquainted, is a French pianist and composer who initially garnered attention with algorithmically derived compositions of ascetic coolness, recorded for Another Timbre and Elsewhere. Dalibert has also recorded music by other composers, like Julius Eastman and Anastassis Philippakopoulos; in turn, artists like Nicolas Horvath and Vanessa Wagner have recorded Dalibert's pieces.
Dalibert's latest records, though, have felt like a gentle departure: more unambiguously sensual, maybe more unabashedly emotional. Shimmering, from last year, I envisioned Stephen Hill latching onto and driving to bestseller status via Hearts of Space.
Magic Square, less lush, is more affecting. Crystalline and refreshing, it never cloys—not in the sensationally wistful "A Song," or even in the piece for which the album is named, with its background patter of brittle rain. The music on Magic Square is ready to console you, comfort and reassure you, or even just take up space around you, gently, while you do what it is you do. Invite it to do exactly that.
Elsewhere, the Kali Malone magnum opus is really something you won't want to miss. Ditto the stylish joint set by Eiko Ishibashi and Jim O'Rourke.
As for things I've not yet heard in full: having dipped just a toe in earlier this week, I'm looking forward to a complete immersion in the latest from Mette Henriette on ECM. I'm curious to know what Fred Frith and Susana Santos Silva make of and with each other, judging by the ambiguously gassy sample on their album's Bandcamp page. And two new releases on INSUB. – one with the impressive Swedish bass clarinetist and composer Erik Blennow Calälv, the other featuring a keyboard ensemble that includes performer and composer Christopher Schiller – telegraph their fascination to anyone inclined to sample a few minutes' worth.
---
New this week.
Art Ensemble of Chicago - The Sixth Decade: From Paris to Paris (RogueArt)
Steven Beck - Charles Wuorinen: A Tribute - compositions by Johann Sebastian Bach and Charles Wuorinen (Bridge)
Erik Blennow Calälv, Lisa Ullén, Finn Loxbo, Ryan Packard - Bi, In yo & Iwato (INSUB.)
Melaine Dalibert - Magic Square (Flau)
Fred Frith/Susana Santos Silva - Laying Demons to Rest (RogueArt)
Mette Henriette - Drifting (ECM)
Eiko Ishibashi/Jim O'Rourke - Live in Okayama (self-released)
loadbang + Ekmeles - The Consent of Sound and Meaning: Music of Eric Richards (New Focus)
Sergej Maingardt - Straight Run (Wergo)
Kali Malone - Does Spring Hide Its Joy (Ideologic Organ)
Jon Mueller - Afterlife Cartoons (Rhythmplex)
Taku Sugimoto - some ancient chants (self-released)
Ed Williams - Decomposition Study (INSUB.)
---
Coming soon.‌
January 24
Éliane Radigue - Occam Delta XV - Quatuor Bozzini (Collection QB)
January 27
Susan Alcorn, Patrick Holmes, Ryan Sawyer - From Union Pool (Relative Pitch)
East Axis (Scott Robinson, Matthew Shipp, Kevin Ray, Gerald Cleaver) - No Subject (Mack Avenue)
Scott L. Miller - Coincident - Zeitgeist (New Focus)
Adrianne Munden-Dixon - Lung - compositions by Adrianne Munden-Dixon, David Bird, Carrie Frey, Maria Kaoutzani, Phong Tran, and Cassie Wieland (Gold Bolus)
Rasmussen-Flaherty-Rowden-Corsano - Crying in Space (Relative Pitch)
February 3
Richard Beaudoin - Digital Memory and the Archive - Neil Heyde, Rohan de Saram (New Focus)
James Brandon Lewis - Eye of I (Anti-)
Steve Reich - The String Quartets - Mivos Quartet (Deutsche Grammophon)
Brandon Ross - Of Sight and Sound (Sunnyside)
February 10
Georges Aperghis - 14 Récitations - Stephanie Lamprea (New Focus)
Guy Barash - Killdeer (New Focus)
Shayna Dunkelman & Javier Areal Vélez - Miru Mira (Atlantic Rhythms)
February 17
Tristan Kasten-Krause and Jessica Pavone - Images of One (Relative Pitch)
Éliane Radigue - 11 Dec 1980 (Important)
February 24
Kassel Jaeger - Shifted in Dreams (Shelter Press)
Katrina Krimsky - 1980 (Unseen Worlds)
Wanderwelle - All Hands Bury the Cliffs at Sea (Important)
March 3
Kate Carr - false dawn (Flaming Pines)
Jonathan Fitzgerald - Luminesence - compositions by Gulli Björnsson, Alison Isadora, Victor Arul, Eve Beglarian, and Moses Kington-Walberg (New Focus)
Tomas Fujiwara's Triple Double - March On (self-released)
Nyokabi Kariuki - Feeling Body (cmntx)
Missy Mazzoli - Dark with Excessive Bright - performances by Peter Herresthal, Arctic Philharmonic/Tim Weiss, and Bergen Philharmonic Orchestra/James Gaffigan (BIS)
March 10
Arlen Hlusko | Fall for Dance North - [in]verse - compositions by Matthias McIntire, Scott Ordway, Johann Sebastian Bach, Charles Albert Tindley (arr. Kenji Bunch), Alex Kelly, India Gailey, Daniel Bernard Roumain, Leyla McCalla, Reinhold Glière, Joseph Bodin de Boismortier, Lenworth Ryan Wilmot, Bright Sheng, Edward Elgar, Reena Esmail, Johann Sebastian Bach (arr. Dmitry Sitkovetsky), and Michelle Ross (Bright Shiny Things)
Lei Liang - Hearing Landscapes/Hearing Icescapes (New Focus)
March 17
Dan Tepfer - Inventions/Reinventions (StorySound)
March 24
The Westerlies - Move - compositions by Nico Muhly, Caroline Shaw, Mason Bynes, and Andy Clausen (Westerlies Music)
April 7
Theo Bleckmann/Alicia Olatuja/Dan Tepfer - The Parsonage - words by David Hajdu, compositions by Dan Tepfer, Darcy James Argue, Theo Bleckmann, Regina Carter, Ted Hearne, Kirk Nurock, Renee Rosnes, and Sarah Kirkland Snider (Sunnyside)
---
Persevere.